McLaren Vale Cellar Door
Lorem ipsum dolor sit amet, consectetur adipiscing elit. Morbi consequat
magna a sapien congue, a pharetra turpis dignissim. Integer vitae
dapibus nisl. Nam mollis, mauris convallis rhoncus eleifend, massa dolor
rhoncus nulla, sit amet tempus orci mi id ante. Donec eu lacinia mi,
vitae lacinia nisl. Lorem ipsum dolor sit amet, consectetur adipiscing
elit. Quisque eget turpis quis ligula ultrices tristique. Suspendisse
ultricies neque nec faucibus dictum. Etiam non interdum quam.
Pellentesque mattis tellus a velit finibus, finibus tempor nibh
sollicitudin. Fusce eu venenatis ante. Nullam feugiat purus ipsum, eu
facilisis metus pharetra ac. Praesent cursus fringilla mollis
Lorem ipsum dolor sit amet, consectetur adipiscing elit. Morbi consequat
magna a sapien congue, a pharetra turpis dignissim. Integer vitae
dapibus nisl. Nam mollis, mauris convallis rhoncus eleifend, massa dolor
rhoncus nulla, sit amet tempus orci mi id ante. Donec eu lacinia mi,
vitae lacinia nisl. Lorem ipsum dolor sit amet, consectetur adipiscing
elit. Quisque eget turpis quis ligula ultrices tristique. Suspendisse
ultricies neque nec faucibus dictum. Etiam non interdum quam.
Pellentesque mattis tellus a velit finibus, finibus tempor nibh
sollicitudin. Fusce eu venenatis ante. Nullam feugiat purus ipsum, eu
facilisis metus pharetra ac. Praesent cursus fringilla mollis
Lorem ipsum dolor sit amet, consectetur adipiscing elit. Morbi consequat
magna a sapien congue, a pharetra turpis dignissim. Integer vitae
dapibus nisl. Nam mollis, mauris convallis rhoncus eleifend, massa dolor
rhoncus nulla, sit amet tempus orci mi id ante. Donec eu lacinia mi,
vitae lacinia nisl. Lorem ipsum dolor sit amet, consectetur adipiscing
elit. Quisque eget turpis quis ligula ultrices tristique. Suspendisse
ultricies neque nec faucibus dictum. Etiam non interdum quam.
Pellentesque mattis tellus a velit finibus, finibus tempor nibh
sollicitudin. Fusce eu venenatis ante. Nullam feugiat purus ipsum, eu
facilisis metus pharetra ac. Praesent cursus fringilla mollis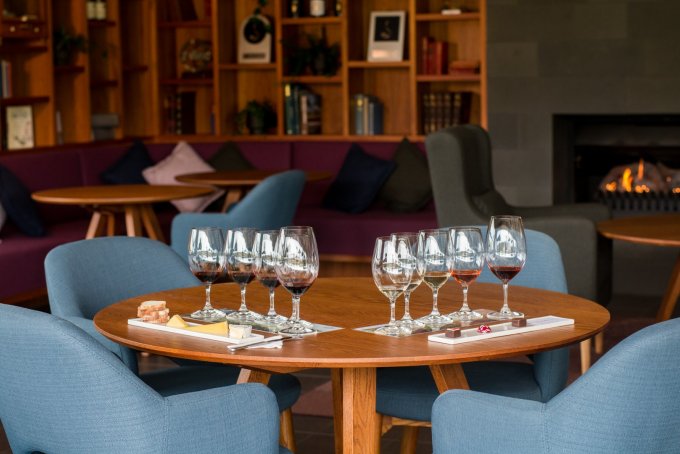 Core McLaren Vale Range Tasting
Our core wine list contains a range of premium and small-batch regional wines encompassing all that we love about McLaren Vale. The range consists of both traditional and alternative wine styles, with something to suit most palates.

Tastings are complimentary if you are having lunch with us, or are $5pp, which is redeemable with any purchase.
Group Wine Tasting Experience
We offer a relaxed, seated group tasting experience for groups of 8 - 12 guests. Our tasting takes you on a journey through the region, including white, rose and red wine, accompanied by our local cheese plate. Our group tastings are fun and interactive offering a diverse and interesting look at some of McLaren Vale's favourite grape varieties.
Bookings are essential. Call the Cellar Door on 8323 6900
From the Kitchen
Tasting can be hungry work and we have the answer to your needs with our Ploughman's platter or cheese plate, available daily from 12 – 3pm.
The Ploughman's Platter is composed of fresh regional produce and is perfect for two people. While elements vary depending on season, you can expect to find two cheeses, locally smoked ham, frittata, Little Acre small goods, olives, chutney and locally baked sour dough

The Cheese Plate features 3 locally made cheeses plus local condiments, including olives, Willunga smoked almonds, Spice Girlz Moroccan Jam and biscotti by Andy Clappis

And for the sweet tooth, we offer a selection of locally made treats from Soulfood & Co

Private Events - Courtyard
Our glass enclosed courtyard area is an excellent venue for small private events of up to 50 guests. The courtyard is temperature controlled and surrounded by the rolling vine rows of our Warboys Vineyard. Two sides of the courtyard can be opened up allowing guests direct access to our large lawn area to relax on sunny days.

Also available are lawn games including Cornhole, Bocce and giant Jenga, perfect additions to any small party.
A range of catering options are available.

For more information contact Julie at the Cellar Door – 8323 6900
Corporate Events – Boardroom
Our boardroom is well equipped for small conferences and boutique corporate events. The boardroom has two large sliding doors opening the room to a small patio area that overlooks the gorgeous Warboys Vineyard. Chose either half or full day hire, with all your catering needs looked after, including morning and afternoon tea, lunch and barista coffee.
For more information contact Julie at the Cellar Door – 8323 6900
Our wines