9 Ways to "Green" your Christmas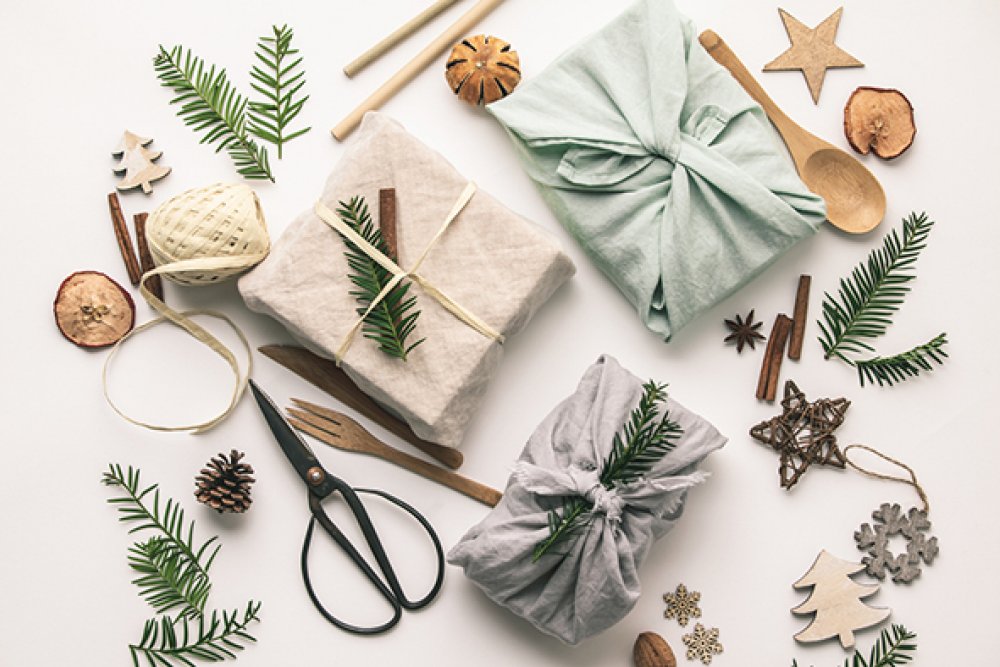 Dec 21, 2020
As we get set to say goodbye to 2020, some might say good riddance as it certainly has been a year like no other, we would like to pass on some tips for making this festive season a little bit greener and better for the environment.
Here are nine tips to enjoy these holiday traditions — with an environmentally-friendly twist.
Use less wrapping on your gifts and buy gifts with fully recyclable, less or no packaging. Reuse wrapping paper – kids just tear it anyway; use old newspaper, magazines or whatever you have lying around. Reuse cardboard boxes and packing peanuts. Buy recycled or tree-free cards made from materials like hemp or send e-cards! Don't forget to shop at green companies.
Regift and repurpose! If you no longer need or use something pass along hand-me-downs and heirlooms. Use your creativity to create bespoke gifts with a real meaning.
If you have a live tree recycle it when Christmas is over. Put it outside to provide shelter for local wildlife or compost it!
We know washing up is a pain, so it is best to use reusable utensils, plates, napkins and table cloths for your meals. If you must use single use items make sure they are recyclable and environmentally friendly. Compost leftover food – or better still only cook what you will eat.
Help others by giving your time to communities and organizations that are most in need. Donate unwanted gifts to charity.
Give gifts from the heart instead of the shop! Offer to help with a task around the home or other jobs. These can be more valuable than consumer products. Try and buy locally made if you must – typically they will have a smaller carbon footprint.
Eat more veggies and incorporate plant-based ingredients for your holiday meals. Not only are they better for the environment, but they also taste good too! Check out some recipes for inspiration.
Create your own decorations — make the room festive with berries, popcorn and outdoor greens.
Drink Organic wine and other beverages not only to they taste great they are better for the planet, and don't forget to recycle any bottles, cans or packaging.